Arena 'The Unquiet Sky': An Interview with Clive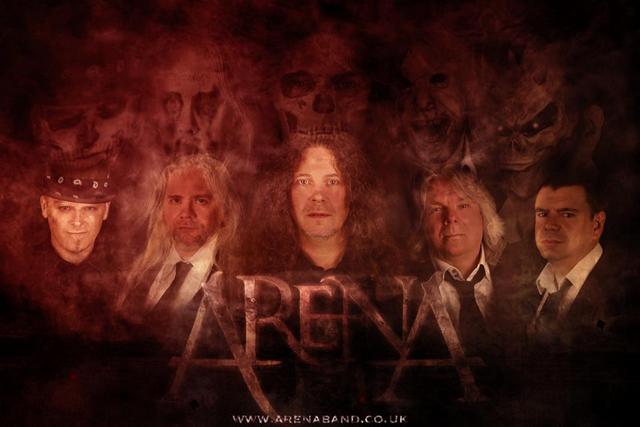 The eighth Arena studio album will be released on March 19, 2015. The release date will coincide with the first day of the band's 20th Anniversary Tour including concert dates in most European countries. The work on the new album is in full swing and much of the material is now ready to be revealed... Clive uncovers some secrets behind 'The Unquiet Sky'.
Clive: "I had decided to base the album on a short horror story by M.R. James called 'Casting the Runes' - some people may have seen the old 1957 film version called 'Night of the Demon'. We were looking for an album title and John suggested 'The Unquiet Sky' even though he was unaware of my concept idea - as far as I was concerned, it fitted the mood I had in mind for the album - job done!" :)
'The Fire and the Quest' Logo Designed!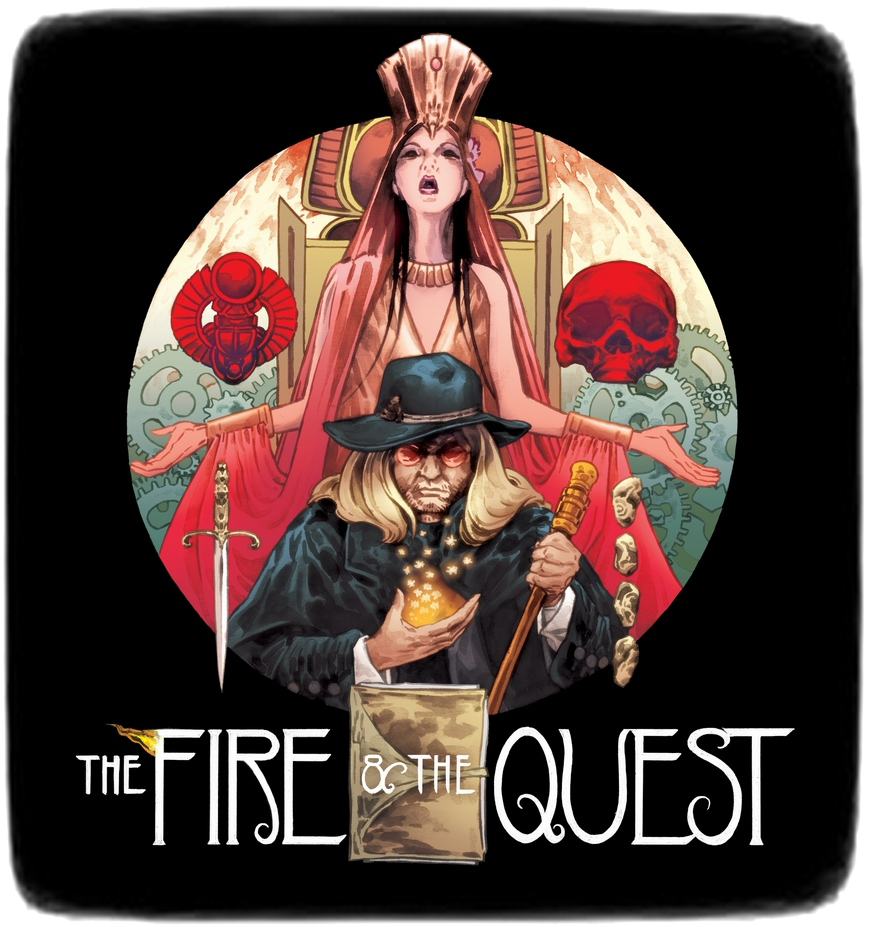 The logo for 'The Fire and the Quest' jubilee event in Cheltenham in September 2015 has been designed! Mark Buckingham, an internationally acclaimed DC Comics graphic artist, combined the elements of both Clive's musicals, 'SHE' and 'Alchemy', producing a delightful design in the Victorian Steampunk vein.
Clive: "I really wanted to find a way to encapsulate both the shows in the artwork. I think Mark has achieved this brilliantly with his design - the balance between 'SHE' and 'Alchemy' is just right! This truly defines the event!"
Works on the new productions of 'She' and 'Alchemy' are in full swing. The new versions of the shows will be performed during the September event. The weekend celebrating 10 years of Clive's musicals, will also gather past and present members of the Caamora Theatre Company to take part in 'Beyond the Veil', an acoustic concert on Saturday afternoon. It has been now confirmed that 'The Fire and the Quest' will be filmed to be released by Metal Mind Productions in form of a collector's DVD box set.