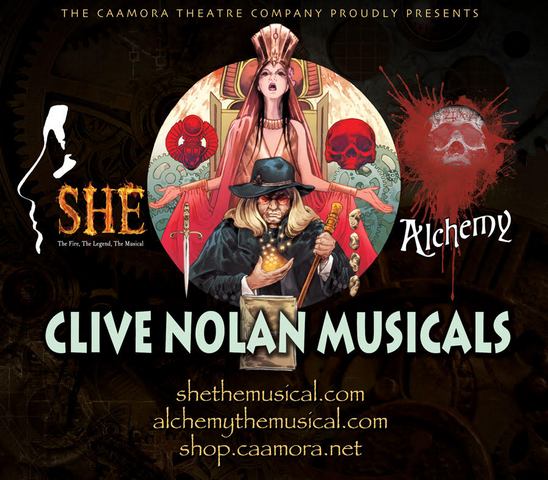 After some thought, we have decided to change the name of the facebook Caamora Theatre Company Group group into "Clive Nolan Musicals". We hope this way, more people who are interested in Clive's work will find this group and our musical family will grow even bigger!
Hopefully, the new name will also help to focus on the main point of the site whilst still embracing all aspects and people involved.
The name of the group changes, but all the rest remains the same and we hope we will continue sharing our passion and enjoying 'She', 'Alchemy' and indeed any possible future musicals from Clive.
Join the group HERE
More about 'She' HERE
More about 'Alchemy HERE
Visit our online shop HERE