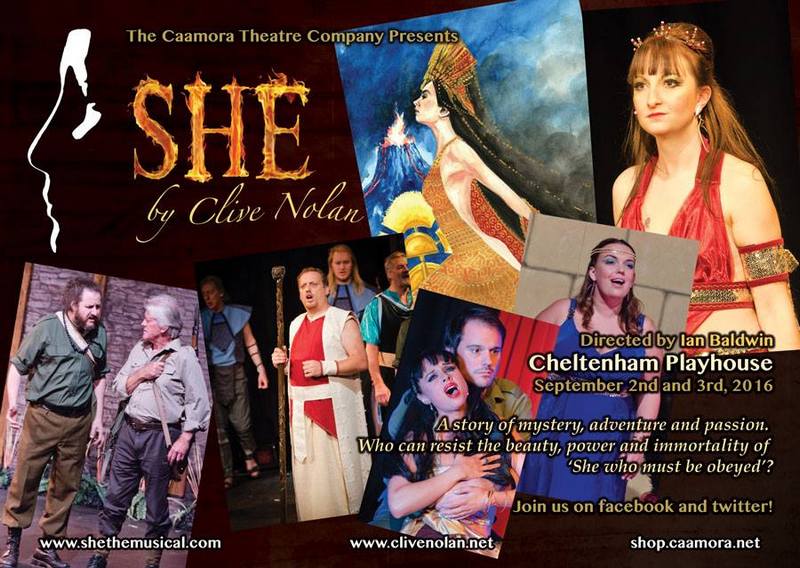 A theatrical version of Clive Nolan's first musical will return to the Cheltenham Playhouse in September 2016.
Paul Scott (manager of the Playhouse): "We're looking forward to welcoming back friends from around the world on 2nd and 3rd September when Clive Nolan returns with three performances of his musical version of H. Rider Haggard's classic adventure novel, 'SHE'. This will be Clive's fourth visit to the Playhouse and we're hoping more local folk will turn out to see the buzz when people from (usually) 16 or so different countries descend on our intimate theatre. Clive has recently been declared Best Keyboard Player once again (nine times now!) by the Classic Rock Society awards and he's a local Gloucester boy made good. "
There will be three shows during the weekend: Friday evening, Saturday evening and a Saturday matinee. Special weekend deals allow you to buy tickets for two shows and get the third one free!
Book tickets at the Playhouse or online
HERE