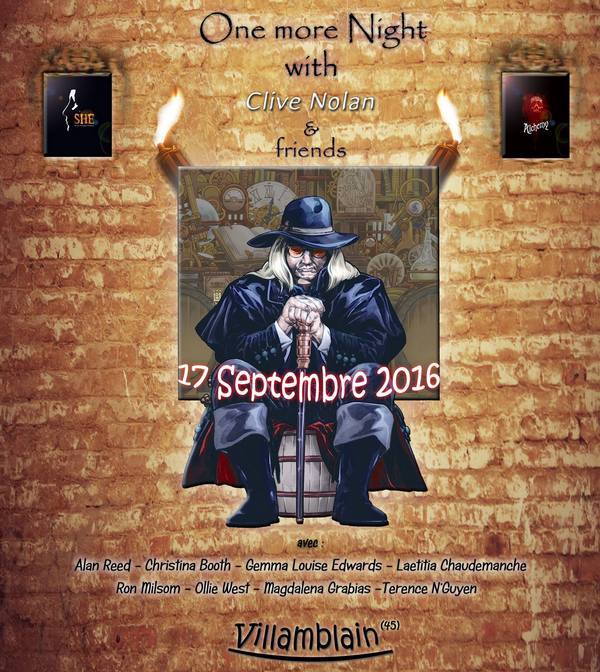 On September 17th, 2016 Clive will perform in Villamblain, France! During this intimate event you will hear songs from Clive's projects including his musicals, 'She', 'Alchemy' and the forthcoming "King's Ransom", performed in original theatre costumes.
The show will feature the talents of The Caamora Theatre Company artists: Clive himself on keyboards and vocals, the legends of progressive rock scene, Christina Booth (Magenta) and Alan Reed and Caamora exquisite soprano, Gemma Louise Edwards! Clive and Friends will also be joined by their special guests, Laetitia Chaudemanche and Terence N'Guyen (guitar) of the French band Weend'ô. The soloists will be supported by the Caamora Chorus members, Ollie West, Ron Milsom and Magdalena Grabias.
The evening will begin with an acoustic act from Weend'ô (trio) and finish with a buffet and a friendly meeting with the artists.
For tickets contact Thomas at: This email address is being protected from spambots. You need JavaScript enabled to view it.