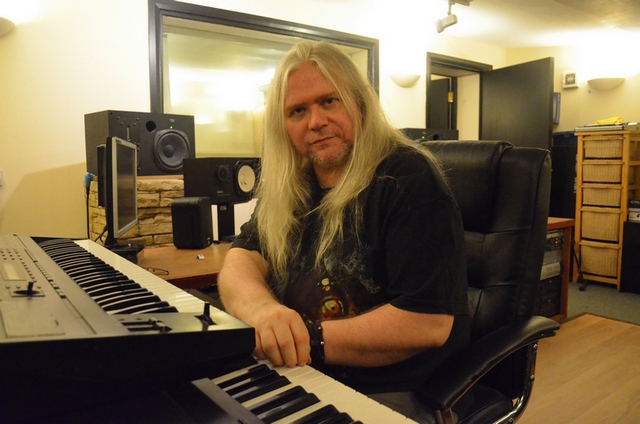 Clive had to undergo an emergency eye operation due to a detached retina. The operation is believed to have been successful, but the final results will be unknown for at least a month. Clive is currently taking a compulsory recovery break.
Here's to a swift and thorough recovery, Mr. Nolan!
Clive: "I found myself in the Royal Berkshire Hospital in Reading, where a couple of surgeons did what they had to. It was decided it should be 'local anaesthetic' so that turned out to be a long 70 minutes which I won't describe right now! They believe the operation went well, but the results will be unknown for a while yet. I would be lying if I said this wasn't freaking me out, but I am strengthened by the kind thoughts you have sent me. I just wanted to thank you all for such great messages of support! It made a big difference to my frame of mind. I will do my best to be a 'patient patient', and look forward to annoying you with my music just as soon as I can!"