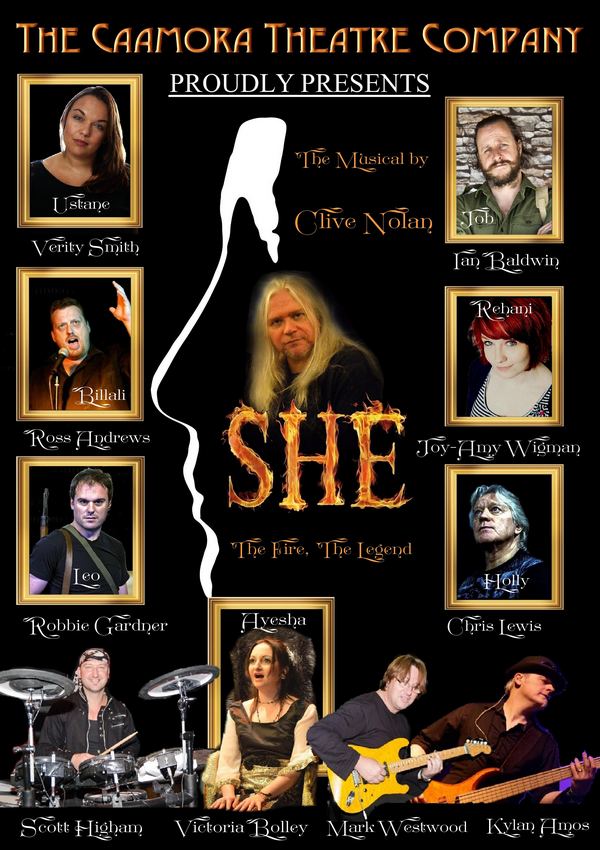 On November 28th the Caamora Theatre Company will perform Clive Nolan's first musical 'She' at the Neuberinhaus Theatre in Reichenbach, Germany. The concert version of 'She' will feature the singers: Victoria Bolley (Ayesha), Robbie Gardner (Leo), Verity Smith (Ustane), Chris Lewis (Holly), Ian Baldwin (Job), Ross Andrews (Billali) and Joy-Amy Wigman (Rehani); the instrumentalists: Clive Nolan (keyboard), Mark Westwood (guitars), Kylan Amos (bass) and Scott Higham (drums); and the chorus including Ollie West, Ron Milsom, Alex White and Emily Frechter.
We sincerely hope that Clive, who is currently recovering after two emergency eye operations, will be able to take part in the 'She' show next week. The preparations for what will hopefully be Clive's first public appearance since September are now in full swing... For the Caamora Theatre Company, the show in Germany will be a very special way to conclude what has been a very eventful year. Don't miss it!
Fingers crossed, Clive!
More about 'She' HERE