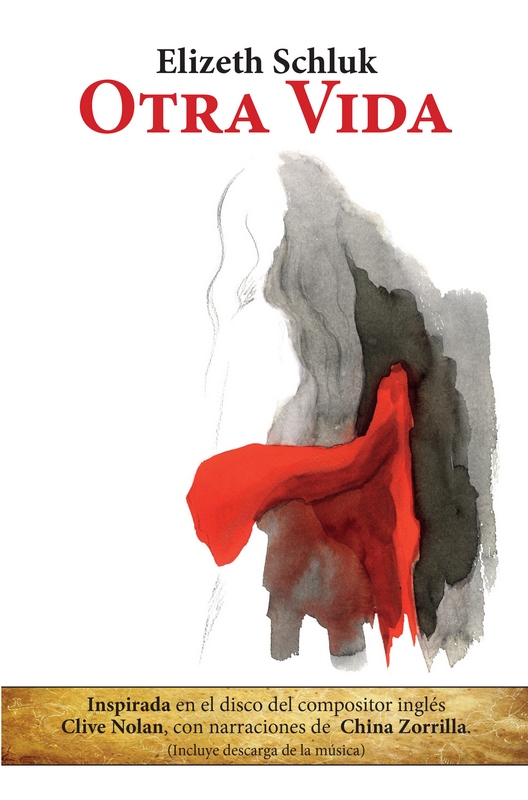 On November 5th, Clive Nolan and Friends will perform a concert at the official launch of the novel "Otra Vida" ("Another Life") by the Uruguayan writer, Elizeth Schluk. Her book was originally inspired by Clive's bilingual 2011 album, released in Uruguay under the same title and based on the idea of Nolan and Schluk. The "Otra Vida" album featured the last performance of the legend of Uruguayan theatre, cinema and TV, China Zorrilla as a narrator, as well as the Uruguayan-born Hollywood actress and singer Noel Calcaterra on vocals. The concert in Punta del Este, Uruguay will feature Clive on piano and vocal, Elisabeth Ellingsen (Caamora Norway) on vocal and the original "Otra Vida" guitarist and bassist, Mark Westwood (Caamora).
Clive: "'Otra Vida' is a novel based on an album which I wrote some years ago - it featured the singer Noel Calcaterra and told a story about a loss of memories. It is written by Ellie Schluk and is being launched at a special event on Saturday where I will be performing some songs from 'Otra Vida' with Mark Westwood and Elisabeth Ellingsen."
Congratulations to Elizeth Schluk on the publication of the novel!
More about "Otra Vida" the novel
HERE
Buy the novel (in Spanish)
HERE