One More Evening with Clive Nolan and Friends!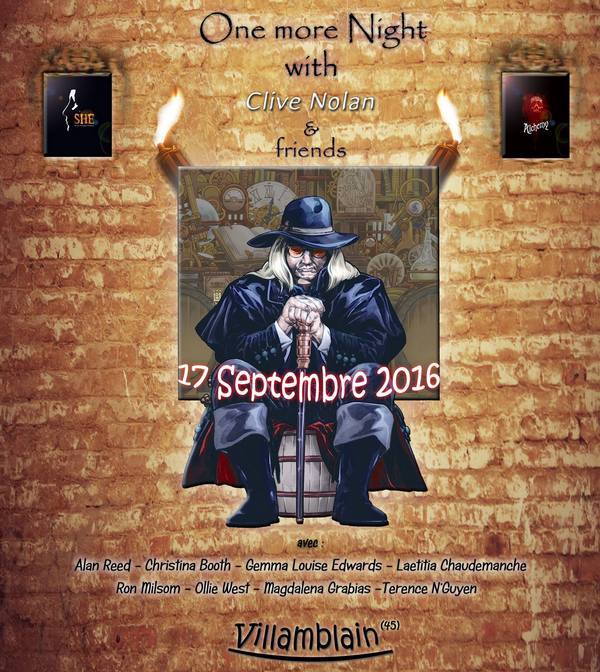 On September 17th, 2016 Clive will perform in Villamblain, France! During this intimate event you will hear songs from Clive's projects including his musicals, 'She', 'Alchemy' and the forthcoming "King's Ransom", performed in original theatre costumes.
The show will feature the talents of The Caamora Theatre Company artists: Clive himself on keyboards and vocals, the legends of progressive rock scene, Christina Booth (Magenta) and Alan Reed and Caamora exquisite soprano, Gemma Louise Edwards! Clive and Friends will also be joined by their special guests, Laetitia Chaudemanche and Terence N'Guyen (guitar) of the French band Weend'ô. The soloists will be supported by the Caamora Chorus members, Ollie West, Ron Milsom and Magdalena Grabias.
The evening will begin with an acoustic act from Weend'ô (trio) and finish with a buffet and a friendly meeting with the artists.
For tickets contact Thomas at: This email address is being protected from spambots. You need JavaScript enabled to view it.
New Horizons for the Musicals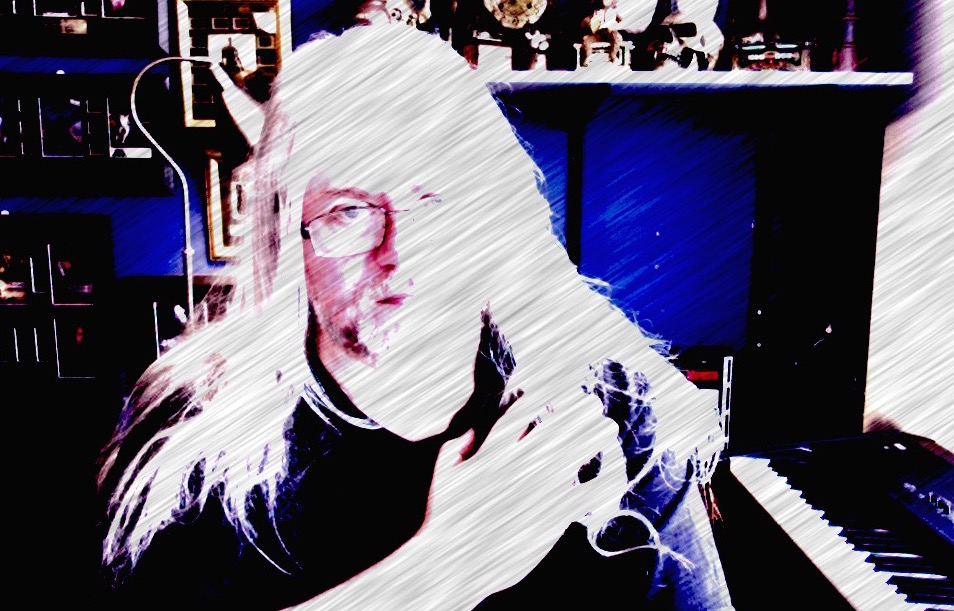 Clive: "It is with both excitement and sadness that I announce the parting of ways with Metal Mind regarding the future musicals. It's time to see if we can reach out to new audiences and perhaps take the new shows down some slightly different pathways. Metal Mind continues to be a company I love working with, and they will still be marketing 'She' and 'Alchemy' (amongst many other things). Their support has always been a great part of what I do and I hope we will still be working together on new ideas along the way.
A change like this certainly comes with consequences, many of which will become clear over the next few months, but having written most of 'King's Ransom' as well as making great progress on 'Dark Fables', I look forward to seeing where we can take these shows next! I have always considered the followers of my musicals to be a loyal and enthusiastic community, and I dearly wish this will both continue and grow. There are some thrilling developments ahead, which will definitely require your support, but with a fair wind behind us, perhaps we can take the shows to new heights! So, never was Professor King more right… 'It seems our work is not yet done!' "
Tickets for 'SHE' in Cheltenham on sale now!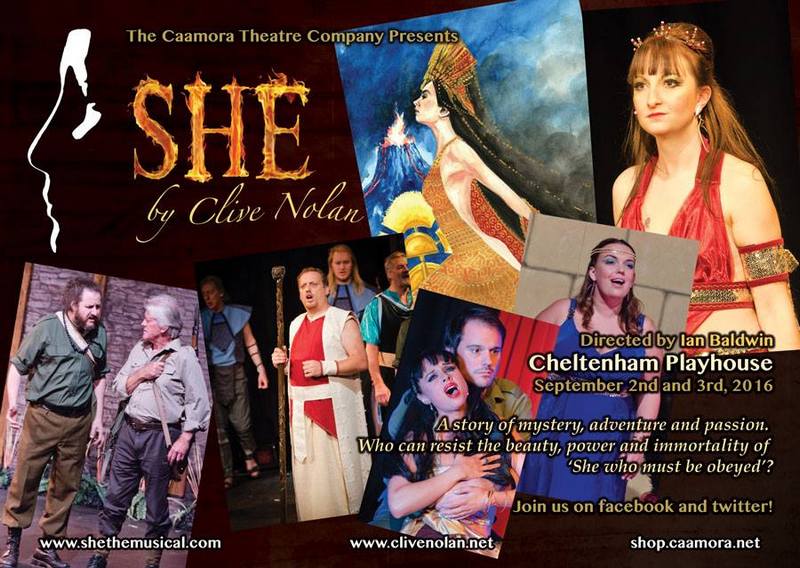 A theatrical version of Clive Nolan's first musical will return to the Cheltenham Playhouse in September 2016.
Paul Scott (manager of the Playhouse): "We're looking forward to welcoming back friends from around the world on 2nd and 3rd September when Clive Nolan returns with three performances of his musical version of H. Rider Haggard's classic adventure novel, 'SHE'. This will be Clive's fourth visit to the Playhouse and we're hoping more local folk will turn out to see the buzz when people from (usually) 16 or so different countries descend on our intimate theatre. Clive has recently been declared Best Keyboard Player once again (nine times now!) by the Classic Rock Society awards and he's a local Gloucester boy made good. "
There will be three shows during the weekend: Friday evening, Saturday evening and a Saturday matinee. Special weekend deals allow you to buy tickets for two shows and get the third one free!
Book tickets at the Playhouse or online
HERE
Clive Voted "Best Keyboard Player" by CRS!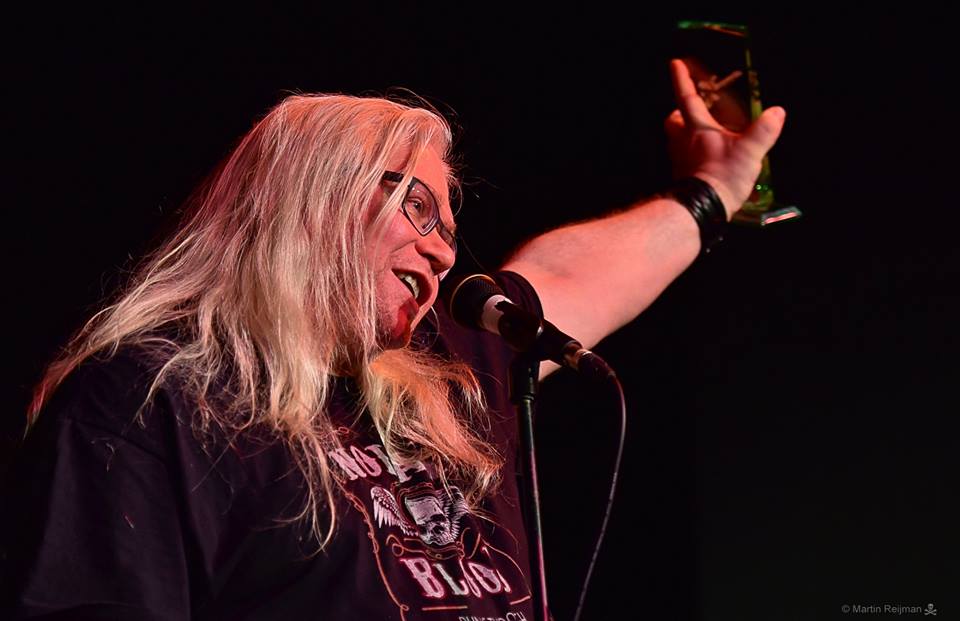 Clive Nolan was voted "Best Keyboard Player" of 2015 by Classic Rock Society! This is Clive's 9th award in this category received from CRS. Congratulations, Clive!! Well deserved!
Clive: "Thank you so much to all the lovely people who voted for me at the Classic Rock Society Awards. It was a great honour to win 'Best Keyboard Player' again, especially after the experiences of the last five months! Both Pendragon and Arena were nominated for various awards and I was even nominated for 'Best Lyricist' which means a great deal to me too. The award now comes in a cool magnetic box too... Thank you everyone!"
"Caamora Norway" Project!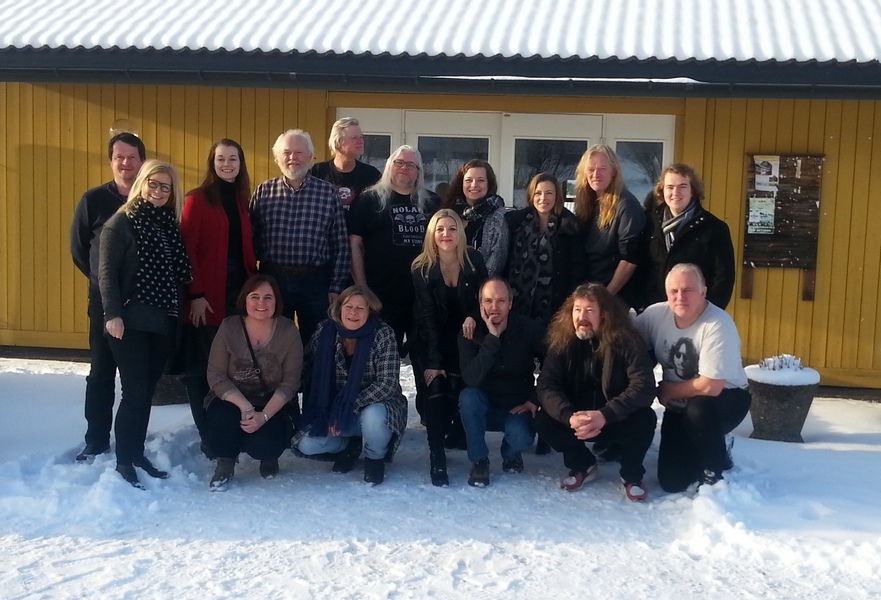 Clive: "I am very happy to announce the beginning of a brand new project - 'Caamora Norway'! Over the next year we will be building up to several full concert performances of 'Alchemy', featuring a brand new cast and new musicians... mostly from Norway. This is going to be an exciting and rewarding challenge which will culminate in May next year, and I wish everyone involved the very best of luck. I will, of course, still be involved, but the real pressure is on the guys out there, and I am absolutely sure they will produce something excellent! Special mention must go to Morten Clason (Captain of the ship), Ingar Diskerud (tussling with the finances) and Are Høidal (providing the chorus and many other sources). Over the course of the next days, weeks and months we will keep you informed as to the cast, the musicians and the overall production.. where to buy tickets... merchandise etc etc.
So.. you lovely band of Vikings... there is still work to be done!"
More about "Alchemy" HERE