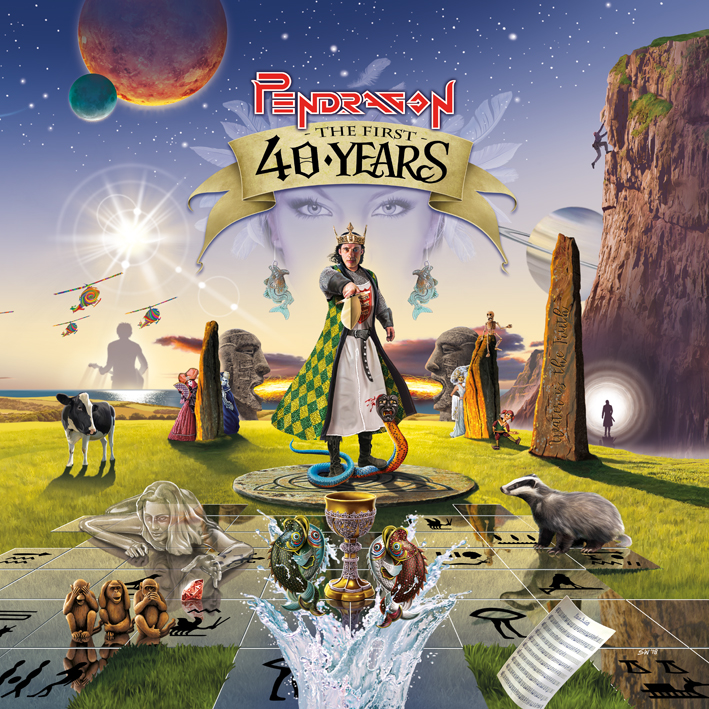 3 discs from the November 2018 sold out
40th Anniversary show at the 229 Venue.
CD 1
If I Were The Wind
The Voyager
Two Roads
Green Eyed Angel
Fly High Fall Far
Excalibur
Circus
CD 2
Dark Summer's Day
2am
I Walk The Rope
Queen Of Hearts: i Queen Of Hearts
Queen Of Hearts: ii A Man Could Die Out Here
Queen Of Hearts : iii the Last Waltz
It's Only Me
The Freakshow
Fallen Dreams And Angels
CD 3
Sister Bluebird
Masters Of Illusion
Faces Of Light
The Last Man On Earth
Indigo
Am I Really Losing You?
Plus
2 completely re-mixed (not just re-mastered!) versions of
"The World" &
"Men Who Climb Mountains".
- Nick Barrett: vocals, guitars
- Clive Nolan: keyboards, vocals
- Peter Gee: bass, vocals
- Jan-Vincent Velazco: drums
- Zoe Devenish backing vocals
- Verity Smith: backing vocals
- Nigel Harris: drums
- Julian Baker: saxophone
2019