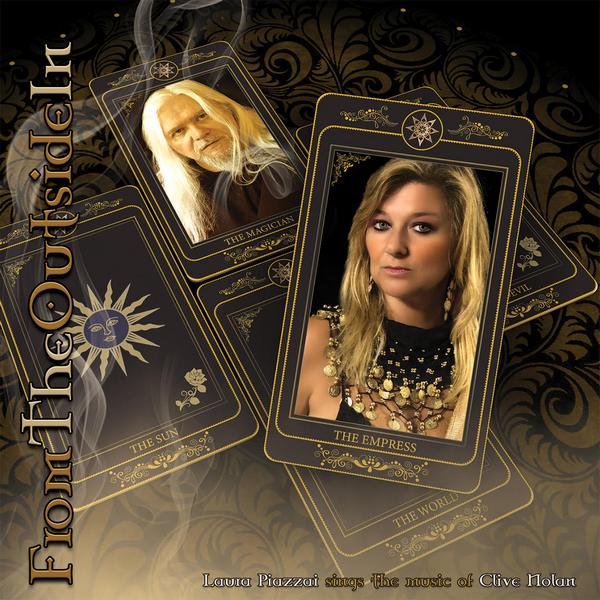 Laura Piazzai Sings the Music of Clive Nolan.
It is with great pleasure that we now announce the title and the cover of the new album! "From The Outside In", featuring Clive Nolan's songs performed by the Italian singer Laura Piazzai, is now available for PRE-ORDER, with the release date scheduled for October 2019. The album is a collection of old material written by Clive and reinterpreted by Laura. You will also be happy to hear new songs composed especially for this album. All this constitutes an exciting musical adventure - a combination of Clive's creative talent and Laura's powerful rock vocal. The album features guest musicians, exciting new songs, new arrangements of Clive's classics, and lots of musical surprises!
Clive: "This was a wonderfully easy set of recording sessions, and the results are great. We have definitely breathed new life into some old songs I never expected to re-visit. And there are new songs too!"
More details will be revealed soon!
Pre-order NOW HERE!