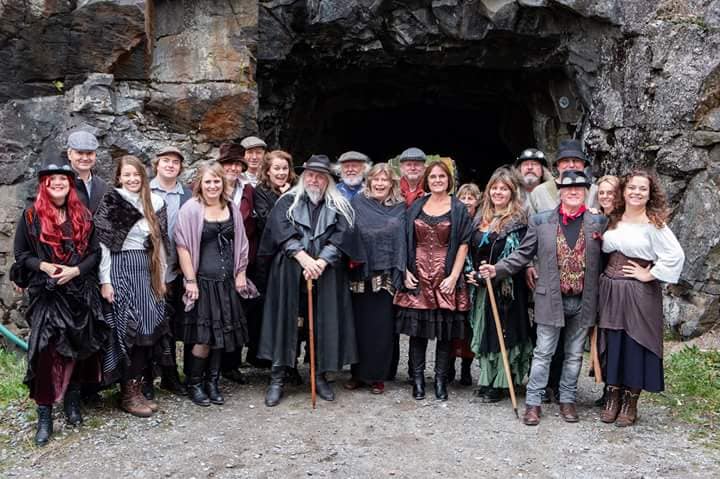 Clive: "Filming is now wrapped on the "Salvation has a Name" promo video... as directed by Neil Monaghan with the incredible crew, Dag W. Grundseth, Olav Urdahl and Ben Pickering. A massive thanks to all, you wonderful people, from Caamora Norway - you all looked after us brilliantly and worked so hard! Fantastic job guys!
Well done Chris Lewis for your tireless efforts fronting this video. Thanks to Gemma Ashley for her patience and boundless good humour and to Magdalena Grabias for her organising and her portrayal of the mad spinning woman! And to Elisabeth Syrdahl Ellingsen for helping us with the 'dance routine'! Thank you too Ingar Diskerud and Siren Iversen Diskerud for the use of the barn and access to all those wonderful props! I would list each and every one of you if I could, but for now I will simply thank Morten L Clason without whom this just wouldn't be happening!"
The new video clip for "Salvation Has A Name" from Clive Nolan's musical "King's Ransom", directed by Neil Monaghan of Suspicious Character Films and filmed in Norway in cooperation with Caamora Norway will be coming soon! Please visit the Professor King Chronicles website to keep up to date with developments, and remember... we need your support in bringing "Alchemy" and "King's Ransom" to the cinema!
More about Professor King Chronicles HERE
Watch the Video Teaser HERE