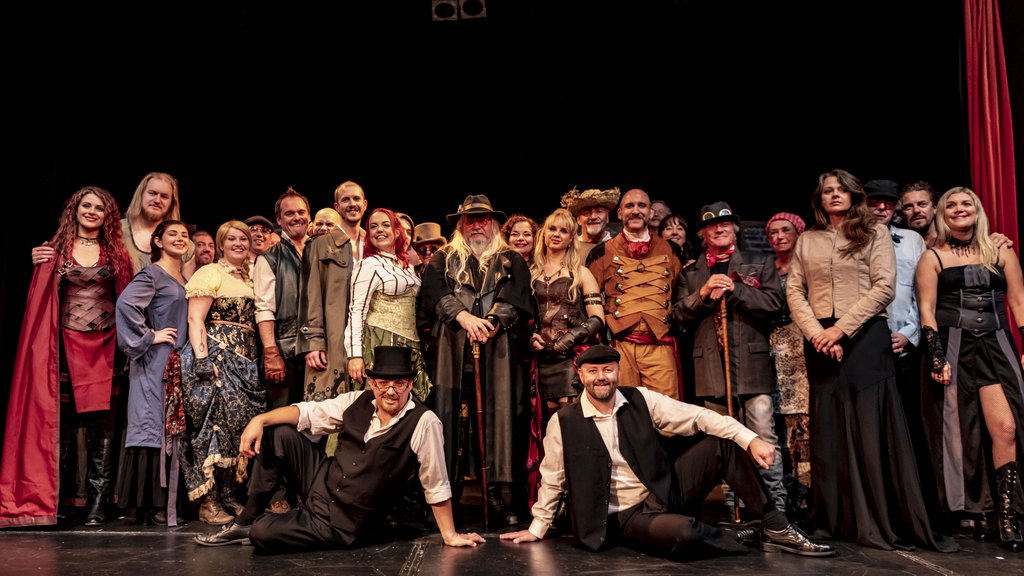 On September 8th the Cheltenham Playhouse saw the return of Clive and his troupe, The Caamora Theatre Company. The 2018 rendition of Clive's third musical, "King's Ransom", was performed to commemorate the life and work of Clive's long-time friend and the show's original director, Ian Baldwin.
Clive: "This year's performance of "King's Ransom" saw everyone up their game yet again. Following the excellent directorial structure provided by the omnipresent Ian Baldwin, with a few terrific tweaks thanks to Ross Andrews' supervisory role, we had our best show yet. I hope Ian would be very proud!
I'm not going to start writing lists of 'thank yous' or 'special mentions'. It's simple… The cast, the crew and the audience were, without exception, brilliant… thank you so much for making this very emotional tribute to Ian such a memorable one."
More about "King's Ransom" HERE