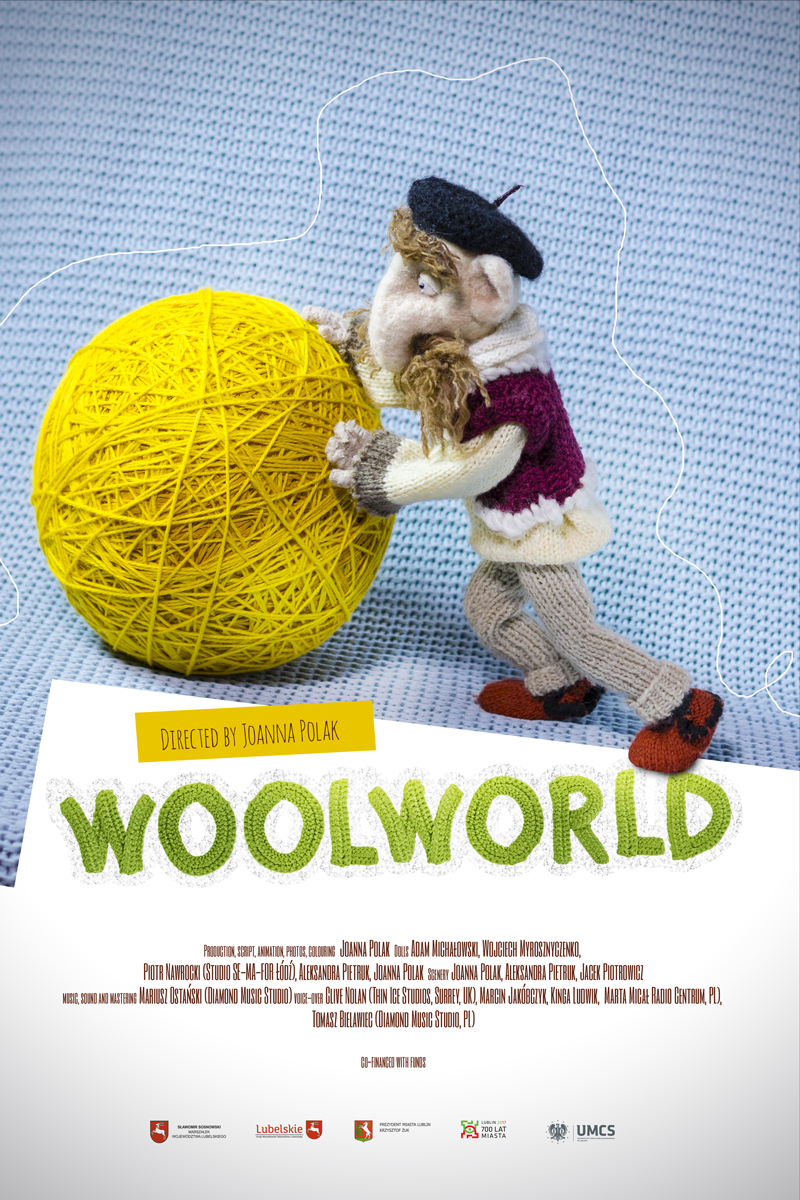 In October 2017 Clive recorded a voice-over for the Polish animated production written and directed by a prolific and highly acclaimed filmmaker, Joanna Polak. A short film entitled "Woolworld" tells a story of Mr. Wooly and his friends, who live in a world made of wool. The protagonist is not happy with his life and hopes for a change that will make his existence more interesting. Unfortunately for him, his wish comes true…
Clive recorded an English version of the voice-over, including the narration and the monologues of the main character. The official premiere of the film will take place at The Centre for the Meeting of Cultures (Centrum Spotkania Kultur) in Lublin, Poland on Friday, December 15th, 2017. Subsequently, the film will be screened at the major film festivals around the world.
Clive: "A while ago I recorded a voice over for a rather unusual short film. In this animated production, everything is made of wool, and I took on the persona of 'Mr Woolly', something I never expected to add to my CV. Actually, it was a lot of fun… if you get a chance, please check it out. Good luck to Joanna and the whole team at the premiere!"
"Woolworld" trailer will be available right after the premiere.