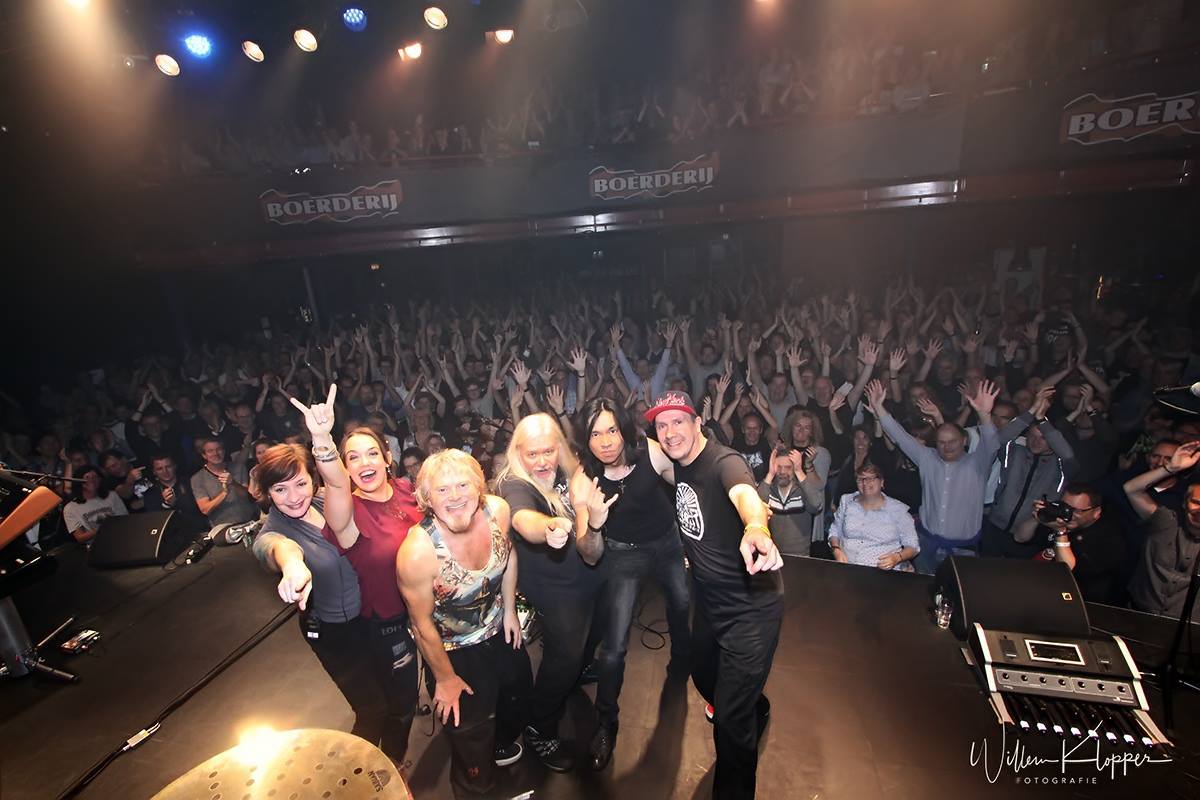 Clive: "Pendragon Tour... Five BIG Thank yous!
1. Thank you so much to the band for making this such an enjoyable tour, both on and off stage.... Nick Barret, Peter Gee, Jan- Vincent Velazco, Verity White and Zoe Devenish
2. Big thanks to the wonderful crew who made this all so easy... Rachel Wilce, Mark Westwood, Dammes Nienhuis, Zabine, Alexander White and Graeme Purdy Bell. Special mention to Alex for stepping in and doing such a sterling job on the keyboards!
3. Thank you, Dank u, Merci, Danke and ありがとう to all the wonderful people who turned up to these gigs in such big numbers and with such great reactions... you are the fuel that keeps this flame burning!
4. Super thanks to the lovely friends and fans who showered me with presents.. from wine to chocolate... jam to wine... wine to biscuits... Christmas decorations to wine... oh yes... and some wine! :) Sorted! :)
5. And well done Korg for providing me with the best keyboards I have ever used live... the two Korg Kronos keyboards! And to 360 Infinite for that fantastic rotating stand! I finally have the set up I want :)
Pendragon will return with more gigs and the new album 'Love over Fear'!"
More about Pendragon HERE