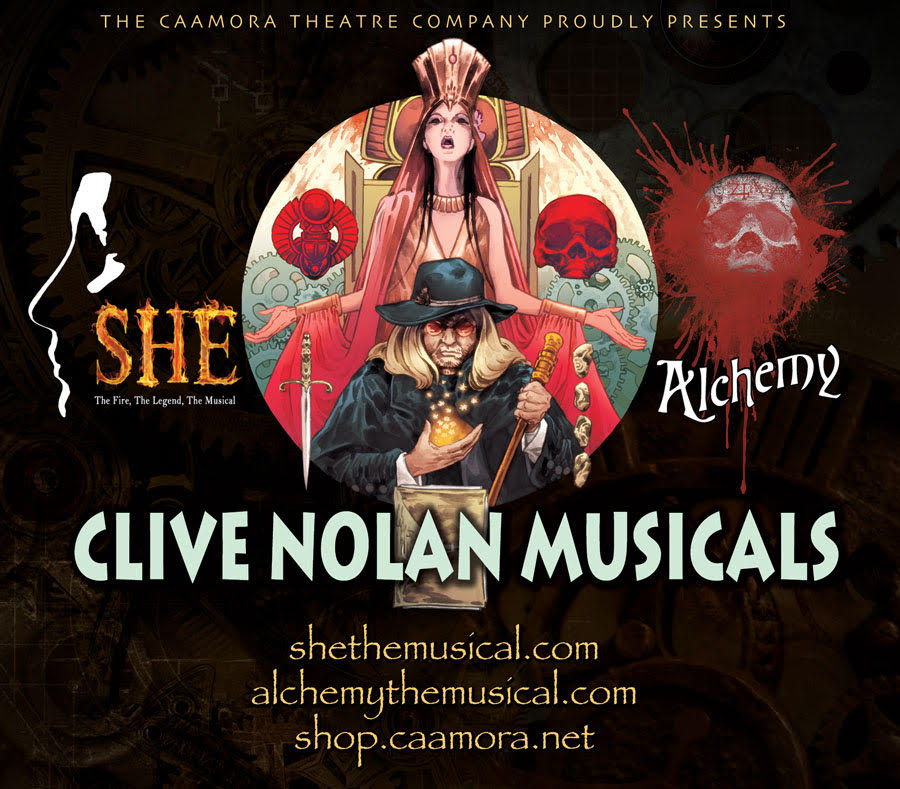 Clive: "As I announced at "The Fire and the Quest" weekend, it is my intention to write and record two musicals this year. This will be a mammoth undertaking, but it's high time I moved on to new adventures! The first, provisionally entitled "Dark Fables", will be a modern tale based around music I have written over the last 25 years.
My original concept will be developed by director Ian Baldwin, whose exceptional creative talent will ensure a tantalizing story. This show, for rock band and five singers, will be designed so that we can take it out on tour. In addition to the stage set there will also be interactive video material featuring numerous special guests.
The second show, which will be titled "King's Ransom", will be set in the "Alchemy universe". It will feature Professor King, Eva and William, alongside exciting new characters and a brand new adventure. This story takes place two years after the events of "Alchemy", and explores the underworld of Victorian London with a big dose of romance, intrigue and adventure. I have already written about half of the musical material and the storyline is complete, which means that most of the characters have been cast and I can already see the makings of a thrilling new show!
It is my intention for the writing of both of these productions to be completed later this year and recording to begin immediately after that. I would like to think that 2017 will witness the release of CDs and DVDs as well as launching new theatrical and concert performances of the shows. Nevertheless, I do intend to preview some of the new material in certain events this year. I'm very excited by the prospect of these new challenges and look forward to working again with all the talented singers, musicians, artists and technicians who will help me bring these stories to life.
As Professor King said… 'Now there is a promise made!'"